Baltimore City Property Management Services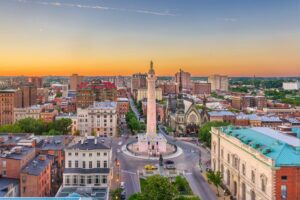 Baltimore sits at the heart of a vibrant metropolitan area that counts nearly three million residents. Somewhat confusingly, Baltimore sits within the county of the same name, thus the distinction between Baltimore City and Baltimore County. The city itself is well-known for its many cultural and historic landmarks and is the largest city by population in the state of Maryland.
Visitors to Baltimore have a wealth of world-class attractions at their fingertips; from the excitement of Oriole Park to the masterpieces of the Baltimore Museum of Art, there is something for everyone to enjoy in this one-of-a-kind American city.
Investing in Baltimore City Rentals
Baltimore enjoys strong housing demand, thanks to the sheer number of people living in the vicinity. Even still, some landlords find it challenging to turn a profit, with the complicated nature of urban rentals making it challenging to stay on top of the many responsibilities associated with owning a rental home. Working with a professional Baltimore City property management professional can alleviate the pressure on your shoulders and give you the freedom to focus on your other priorities.
Working with Rayville Property Management in Baltimore City
At Rayville Property Management, we are pleased to offer effective Baltimore City property management services designed with the needs of local landlords in mind. We take care of all of the hard work for you, from finding the right tenants for your home to resolving maintenance problems, taking care of monthly billing, and performing all of the necessary compliance and inspection work required by the city.
Learn more about our Baltimore City property management packages today.
Ready to get started? Call now to speak with us: 443-491-8602
Interact with our team.

It's easy to get the support you need.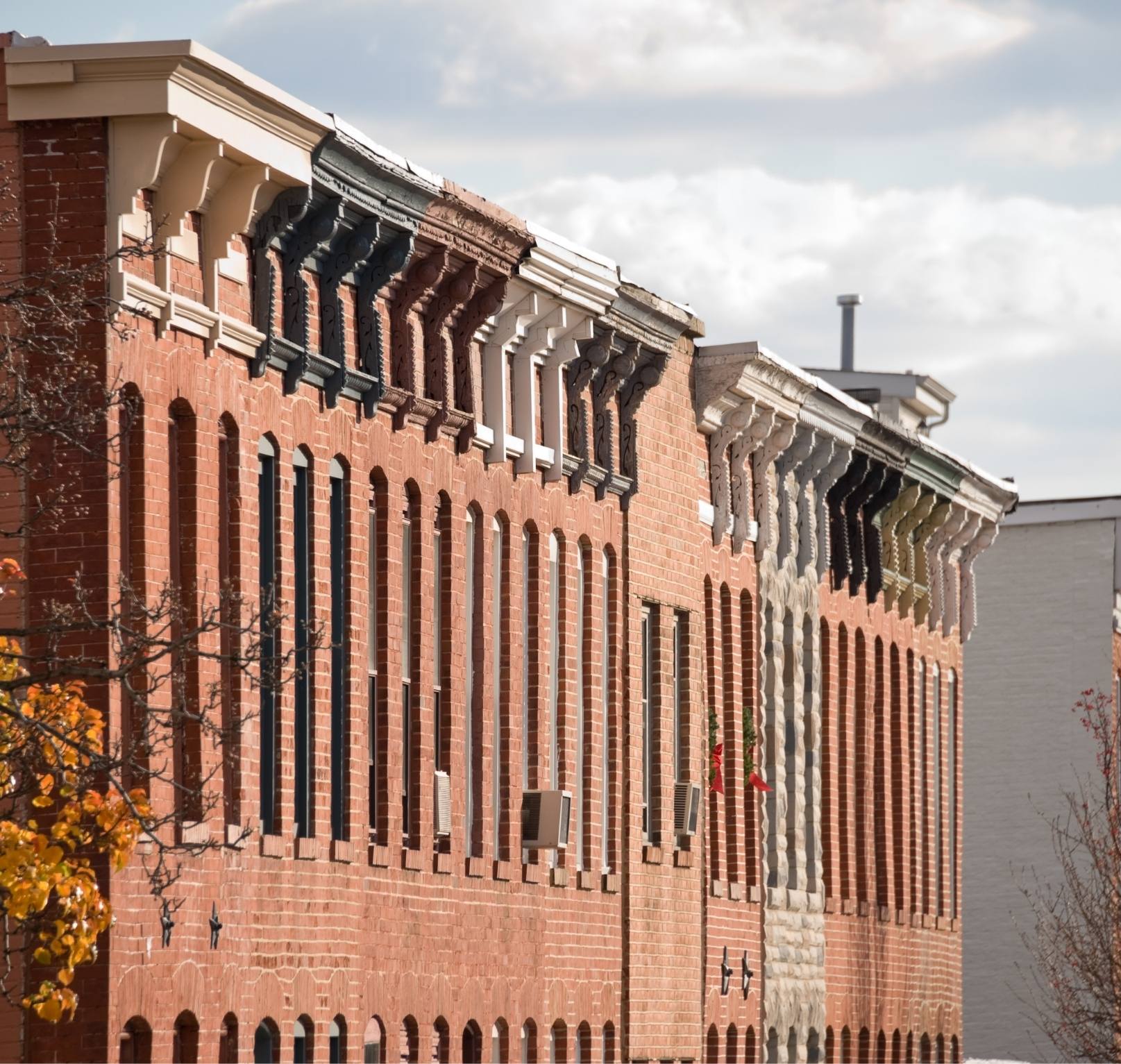 1. Power Technology Helps Us Deliver Impressive Results
Our team works tirelessly to help our clients hit their performance goals; online account portals and digital property listings are just a few of the cutting-edge tools we use to stay connected and efficient.
2. Our Customer Service is Simply Unbeatable
We aim to consistently exceed the expectations of our clients. We resolve problems quickly, keep a close eye on profitability, and do everything in our power to stay accessible and easy to reach.
3. Local Experience Sets us Apart
We've partnered extensively with clients across both Baltimore and the surrounding counties. We put our industry expertise to work for each of our clients, and our track record of success speaks for itself.
We first discovered Rayville 3 years ago. We needed help obtaining some information on one of our tenants, and Ray-Ville was very knowledgeable and willing to help. Since then, the thing that makes RayVille stand out is their great communication. They are always available, dependable, and relatable, and we have formed a great relationship with them over the years. They have helped to eliminate the stress that is involved with owning a property, and we would recommend using them as your Property Management Company!
Rayville was recommended to us when we were looking for a reliable Property Management company, who would care for our property as if it were their own. We are glad to say we have found that in Rayville. They are trustworthy, family oriented, and we are grateful to have them on our side. They have exceeded our expectations, especially when it comes to their communications, whether it be email, WhatsApp, Google Hangout, calling, or texting. We would recommend Rayville, especially if you are looking for reliability, and peace of mind.
Get a Free Rental Analysis
Learn the monthly rental value of your investment.
Find out how to boost your annual profits.
Discover whether your home is a fit for our portfolio.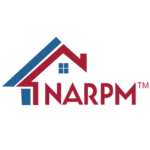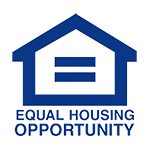 Baltimore's Local Property Management Experts
When it comes to rentals in Charm City, we're the undeniable professionals.
As a property owner in Baltimore City, County, or one of the many surrounding communities, you understand the many difficulties that come with owning a rental home. If you're tired of difficult tenants, lackluster profits, and nonstop headaches, it's time to call in the specialists. Our team of local property management pros works hard to help achieve your full earning potential, and we offer flexible solutions designed to ensure you succeed. Learn more by scheduling a free consultation with a member of our team today.
Ready to increase profits and reduce your stress?